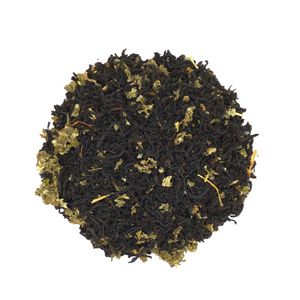 As the festivities approach, we sometimes just need a break from the spices and peppermint of Holiday teas. This Cranberry tea offers a good fruity flavor and makes a wonderful addition to your collection!
Ingredients: Black Tea, Raspberry Leaves, Natural Cranberry Flavor & Cranberries
Steep 3-5 minutes, strain and enjoy
*For educational purposes only. This information has not been evaluated by the Food and Drug Administration.
This information is not intended to diagnose, treat, cure, or prevent any disease.