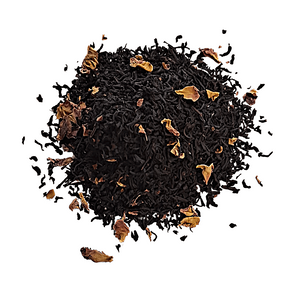 This Rose tea invokes the sweet lingering fragrance of late summer roses on the garden trellis. Mellow and deliciously floral that can be enjoyed as a nice iced or hot tea!
Ingredients: Black tea, rose petals and rose flavor
Daily serving size: Pour 8 oz of boiling water (212° F) over 1 Tbsp tea mixture
Steep 3-5 minutes, strain and enjoy
*For educational purposes only. This information has not been evaluated by the Food and Drug Administration.
This information is not intended to diagnose, treat, cure, or prevent any disease.