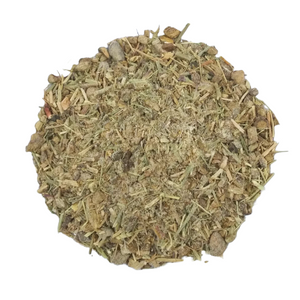 A timeless blend that has been historically used to promote health and well-being by aiding the body in its purification.
Organic Ingredients: Burdock root, sheep sorrel, (turkey) rhubarb root, and slippery elm bark.
Compliments of Renee Caisse, RN
Use only stainless steel utensils when preparing this tea. Preparation Instructions included with order.
*For educational purposes only. This information has not been evaluated by the Food and Drug Administration.
This information is not intended to diagnose, treat, cure, or prevent any disease.