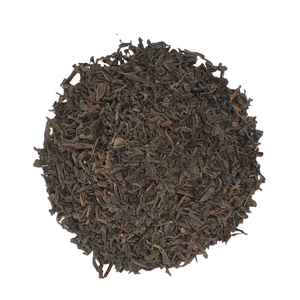 St Patty knew where to turn to push out the cold this season! Rustic and warm with a comfortable, solid flavor and aroma, Irish Breakfast makes an amazing malty brew. (Contains caffeine)
Organic Ingredients: Cemallia sinensis tea.

Daily serving size: Pour 8 oz of near boiling water over 1 tsp and steep 3-5 minutes.
*For educational purposes only. This information has not been evaluated by the Food and Drug Administration.

This information is not intended to diagnose, treat, cure, or prevent any disease.