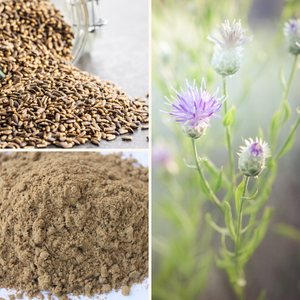 Milk Thistle has been used for centuries and centuries and centuries, all the way back to Hippocrates and Dioscorides. Over time it has been observed in practice that it has a wonderful effect on the liver in both acute and chronic conditions, from viral hepatitis to liver cirrhosis.
Milk Thistle is also a wonderful herb for everyday life and stress, both protecting and rejuvenating our liver.
Organic Ingredients: Milk Thistle Seed Powder
Daily serving size: 1 Teaspoon of powder in your daily smoothie, apple sauce, yogurt, juice or water. Be sure to drink plenty of water to stay hydrated.
*For educational purposes only. This information has not been evaluated by the Food and Drug Administration. This information is not intended to diagnose, treat, cure, or prevent any disease.