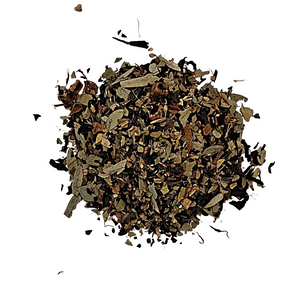 This is one amazing smelling tea! A little christmas with a little open desert.  Makes a great, tasty cup to boost the metabolism, improve the digestion and clean the pipes!
Ingredients: Oolong, ginger, apple, senna, green tea, yerba mate, dandelion root, orange, cinnamon, safflower and natural flavor
Daily serving size: Pour 8 oz of boiling water (212° F) over 1 tsp (tisane) - 1 Tbsp (medicinal) tea mixture

Steep 10 minutes, strain and enjoy
*For educational purposes only. This information has not been evaluated by the Food and Drug Administration.
This information is not intended to diagnose, treat, cure, or prevent any disease.