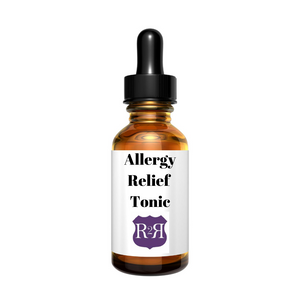 When allergies and hayfever hits it's no fun! This blend of herbs helps provide relief from symptoms commonly associated with sinusitis and hayfever and allergies. 
Organic Ingredients: Eyebright herb, Mullein leaf, Fenugreek seed, Lobelia herb, Goldenrod herb and a dash of Horseradish
*For educational purposes only. This information has not been evaluated by the Food and Drug Administration. This information is not intended to diagnose, treat, cure, or prevent any disease.