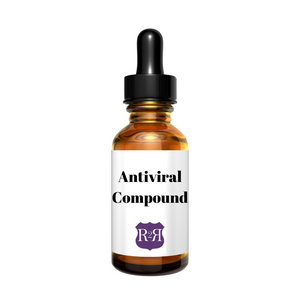 Uh oh.... Cold sores popping up? Epstein Barr causing you grief? This blend of herbs helps provide relief from symptoms commonly associated with these viruses and more.  
Organic Ingredients: Echinacea purpura root, Lemon Balm leaf, St John's Wort, Olive leaf, Lomatium root, water and alcohol
Although rare, some people are sensitive to Lomatium and experience a slight skin rash that disappears when no longer ingesting. 
*For educational purposes only. This information has not been evaluated by the Food and Drug Administration. This information is not intended to diagnose, treat, cure, or prevent any disease.