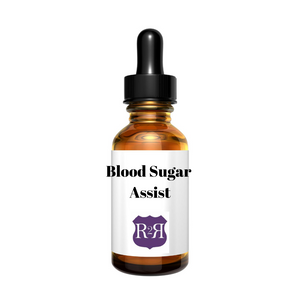 Sometimes it can be difficult to keep our blood sugars in check. Thank goodness we have herbs that can help us! This amazing blend of herbs assist in stabilizing or lowering blood sugar levels. 
*Don't forget to keep a healthy diet and excersice since Diabetes can sneak up on someone quickly <3
*For non-insulin dependents
Beneficial for those with Hypoglycemia and Type 2 Diabetes. Consult with you doctor or practitioner per AMA
Organic Ingredients: Fenugreek seed, Goat's Rue herb, Gymnema herb, water, alcohol

*For educational purposes only. This information has not been evaluated by the Food and Drug Administration. This information is not intended to diagnose, treat, cure, or prevent any disease.