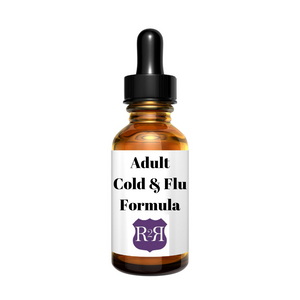 Who has time to be sick! This blend was formulated for adults who have lives to live, children (and spouses) to take care of, and dreams to chase!
Organic Ingredients: Echinacea root and flower, Astragalus, Sarsaparilla, Licorice, Anise, Bladderwrack, Gymnema, Peppermint and Wild Indigo
Common Cold and flu viruses, General viruses, Coronavirus 19, COVID19
*For educational purposes only. This information has not been evaluated by the Food and Drug Administration. This information is not intended to diagnose, treat, cure, or prevent any disease.