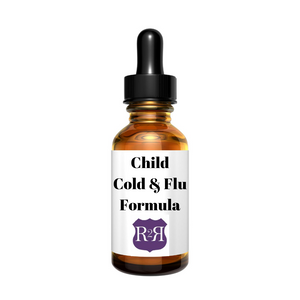 Being sick is no fun but watching our little ones struggle with colds & flu's and be heart breaking. This is why we've created a blend just for them!
Organic Ingredients: Echinacea root, Elderberry, Meadowsweet herb, Hyssop leaf & flower, Ginger, Horseradish, Thyme and Cinnamon
*Ages 5 and older
*For educational purposes only. This information has not been evaluated by the Food and Drug Administration. This information is not intended to diagnose, treat, cure, or prevent any disease.