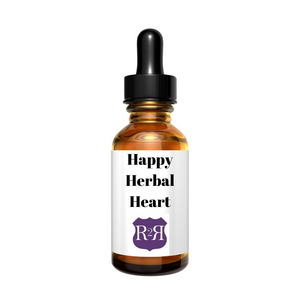 Who doesn't need a Happy Healthy Heart these days? If this is you then Eleuthero, and many of her friends, are here to help! 
We are so stressed these days than by the time the sun goes down, our hearts are tired and so are we. This blend of amazing herbs and adaptogens is formulated to help counteract and alleviate that stress!
Organic Ingredients: Eleutherococcus root, Oat tops, Prickly ash bark, Sarsaparilla root, St John's Wort, Licorice root, Anise seed, Bladderwrack, water, alcohol

Avoid with blood thinners, some heart medications, pregnancy and lactation. Consult your doctor or practitioner prior to ordering
*For educational purposes only. This information has not been evaluated by the Food and Drug Administration. This information is not intended to diagnose, treat, cure, or prevent any disease.