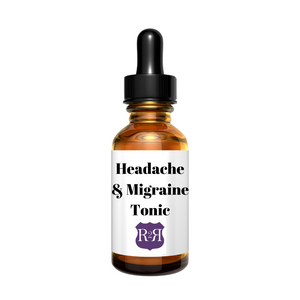 A wonderful tonic for when you feel the pressure and aches of a the occasional simple headache, cluster headaches, or migraines (acute and chronic).
Organic Ingredients: Feverfew herb, Meadowsweet herb, Vinca Minor herb, Lavendar flower, Corydalis, water, alcohol
*For educational purposes only. This information has not been evaluated by the Food and Drug Administration. This information is not intended to diagnose, treat, cure, or prevent any disease.