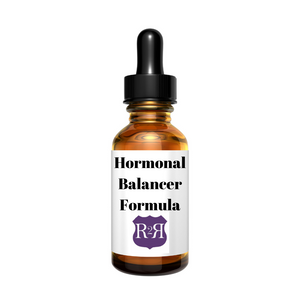 So, you're a hot mess...  Hormones are all over the place, headaches come and go with your cycle, you swell up like a balloon and you're a little grumpy? This is wonderful long-term formula to help balance out those hormones, clear the congestion in the organs and bring relief to the body.
Organic Ingredients: Black Cohosh root, Chaste tree, Dandelion root, Wild Yam root, Sage leaf, Sarsaparilla, Ginger root, water, alcohol
*For educational purposes only. This information has not been evaluated by the Food and Drug Administration. This information is not intended to diagnose, treat, cure, or prevent any disease.