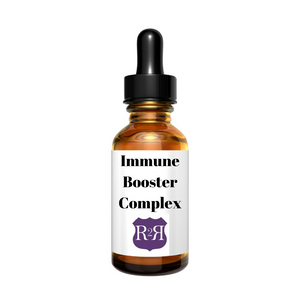 Does your immune system need a quick, short term, heavy hitter this cold & flu season?
Then you will appreciate the support these herbs provide for the body's natural defenses against infection. 
Looking for something long term? Check out our Herbal Immune Builder or our Mushroom Complex!
Organic Ingredients: Echinacea purpura & angustifolia roots, Goldenseal root, Myrrh resin, Poke root

*For educational purposes only. This information has not been evaluated by the Food and Drug Administration. This information is not intended to diagnose, treat, cure, or prevent any disease.