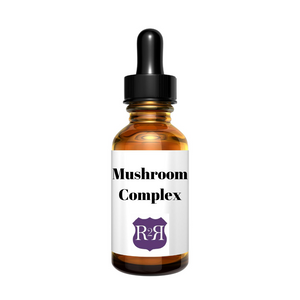 Looking for a wonderful blend of mushrooms known to support the immune system? Well here it is! Our Mushroom Complex centers around 4 balanced mushrooms that help to build the system over the long haul.
Organic Ingredients: Cordyceps, Maitake, Shitake, Reishi, water, alcohol

*For educational purposes only. This information has not been evaluated by the Food and Drug Administration. This information is not intended to diagnose, treat, cure, or prevent any disease.