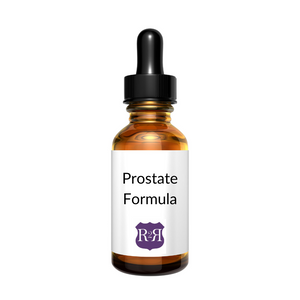 Did you know that a man's change of life ("manopause") does not diminish his sex appeal or reduce what we view as his "maleness"? This myth needs to be busted, as it's just a part of life, these body changes are nothing bad. That's also why it's important for us to talk about men (and boys) as whole beings rather than parts, whether you're a guy or not. 
Organic Ingredients: Saw palmetto berry, Nettle root, Pygeum bark wild crafted, Cleavers herb, Thuja leaf, water, alcohol

*For educational purposes only. This information has not been evaluated by the Food and Drug Administration. This information is not intended to diagnose, treat, cure, or prevent any disease.