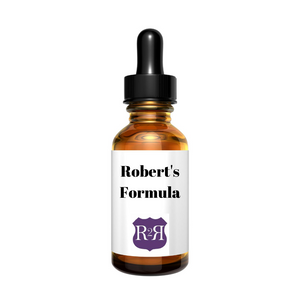 According to lore, the "Robert" of the original Robert's Formula was a sailor named Frank Roberts DU.

The poor chap was cursed with a sensitive stomach so he combined the most effective of the natural remedies recommended by the herbalists he visited during his travels. His time-honored formulation features those very same herbs and do they ever come with a long, trusted history of use!
Organic Ingredients: Cranesbill root, Goldenseal root, Marshmallow root, both Echinacea purpura & angustifolia herb and root, Poke root, Slippery elm bark
*For educational purposes only. This information has not been evaluated by the Food and Drug Administration. This information is not intended to diagnose, treat, cure, or prevent any disease.