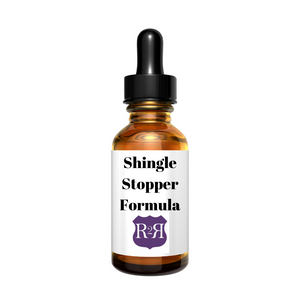 Shingles are not the most pleasant experience. Caused by the varicella zoster virus, those little devil blisters can appear anywhere on the body. Good thing we have herbs that like to tangle with it!
Organic Ingredients: Desert Parsley, Echinacea, St. Johns Wort, Lemon Balm, Olive Leaf, water, alcohol
*For educational purposes only. This information has not been evaluated by the Food and Drug Administration. This information is not intended to diagnose, treat, cure, or prevent any disease.