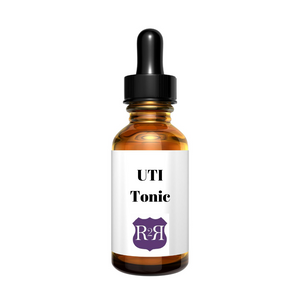 Sneaky and often painful, urinary tract infections can sneak up on the best of us. 
Our UTI Tonic is soothing blend of herbs that offer support for the body's natural defenses against urinary infections. A wonderful remedy to have on hand should the need arise!
Organic Ingredients: Couch grass herb, Licorice root, Anise seed, Echinacea herb and root, Buchu leaves

*For educational purposes only. This information has not been evaluated by the Food and Drug Administration. This information is not intended to diagnose, treat, cure, or prevent any disease.