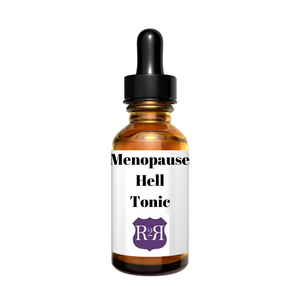 Has that long dreaded day finally arrived?

No worries. We have a solution to those horrid hot flashes, the hormonal changes and even the depression that befalls all women. 
Organic Ingredients: False Unicorn root, St Johns Wort tops, Wild Yam root, Sage herb, Panex Ginseng root

*For educational purposes only. This information has not been evaluated by the Food and Drug Administration. This information is not intended to diagnose, treat, cure, or prevent any disease.